Member of the Acupuncture Association of Colorado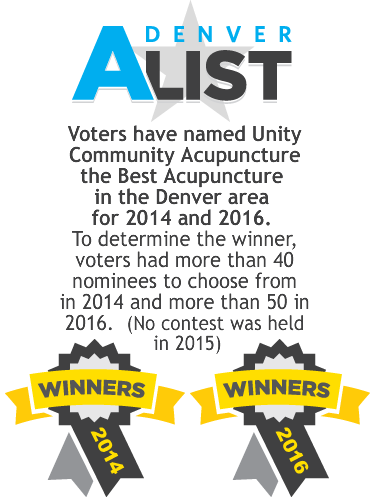 Mission and Vision

Our Mission is to provide quality affordable healthcare and make acupuncture more accessible to the community.
Our Vision is to empower our patients and our community to learn how to heal themselves through understanding that lifestyle choices are the key to being responsible for our own health.
Affiliations
Unity Acupuncture was a member of the People's Organization of Community Acupuncture (POCA) a rapidly-growing cooperative of people involved in the community acupuncture movement.
Our Practitioners
Brandee Goedecke-Shilling L.Ac., Dipl. O.M., WABT-CTP, MSTOM, DACM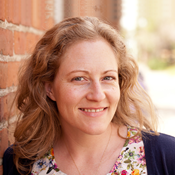 Brandee holds both a Masters Degree and a Doctorate in Traditional Chinese Medicine from Pacific College of Oriental Medicine (PCOM) in San Diego, California. Her education included an intensive oriental medicine studies with a focus on the integration of western bio-medicine. Brandee is trained in Traditional Chinese Acupuncture and Herbalism (TCM). Complementing the practice of TCM, Brandee has also completed studies in Japanese Meridian Therapy and Herbology. In addition to practicing Oriental Medicine, Brandee has also become certified in interpreting Thermography and treating breast related issues through the Women's Academy of Breast Thermography. In practice, she incorporates Dr. Richard Tan's Balance Method, which is gentle and effective for achieving acupuncture results.
Brandee takes special interest in preventative medicine, breast health, fibromyalgia, skin issues, palliative and adjunctive therapy for cancer patients, and chronic pain. She believes that food is medicine and puts a strong emphasis on nutrition in her lifestyle recommendations.
In her spare time, Brandee enjoys spending time with her husband and dog, Duchess, gardening, cooking with herbs, and experiencing Colorado. She also has volunteered with Big Brothers Big Sisters of Colorado, The Harm Reduction Action Center, and Project Homeless Connect.
Rocio De La Rosa, Dipl. Ac., L.Ac.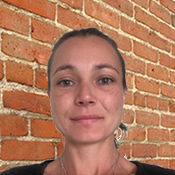 Rocio is a NCCAOM certified acupuncturist licensed in CO. She received her Master of Science in Acupuncture from TriState College of Acupuncture in New York City. Rocio was trained in three different styles of Acupuncture and techniques: Traditional Chinese Medicine (TCM), Japanese (KM) Kiiko Matsumoto, and Trigger/Motor point Acupuncture.
In addition, she received training in Sports Medicine Acupuncture with Matt Callison—focusing on sports injuries, pain-management, musculo-skeletal disorders and post-surgical rehabilitation. She is also skilled in techniques such as cupping, guasha, moxibustion, electrical stimulation and ear/scalp acupuncture.
Rocio believes in the body's capacity for self-healing and how acupuncture can be used as a tool to help in the healing process. She offers an interdisciplinary and holistic approach and welcomes all bodies and genders.
Andrus Shilling, M.S. Acupuncture, Herbalist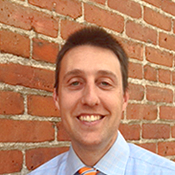 Andrus holds a Masters Degree in Acupuncture from The Colorado School for Traditional Chinese Medicine in Denver, CO and a Master Herbalist Degree from the American College of Healthcare Sciences. He has been studying Alternative Medicine since 1998 and especially enjoys studying Dietary therapy.