Member of the Acupuncture Association of Colorado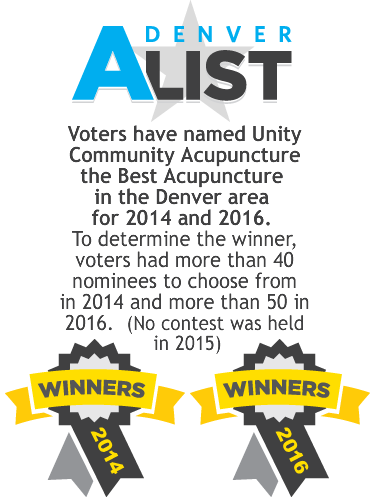 Mission and Vision

Our Mission is to provide quality affordable healthcare and make acupuncture more accessible to the community.
Our Vision is to empower our patients and our community to learn how to heal themselves through understanding that lifestyle choices are the key to being responsible for our own health.
Affiliations
Unity Acupuncture was a member of the People's Organization of Community Acupuncture (POCA) a rapidly-growing cooperative of people involved in the community acupuncture movement.
Our Practitioners
Brandee Goedecke-Shilling L.Ac., Dipl. O.M., WABT-CTP, MSTOM, DACM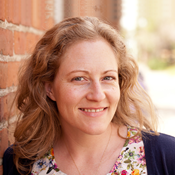 Brandee holds both a Masters Degree and a Doctorate in Traditional Chinese Medicine from Pacific College of Oriental Medicine (PCOM) in San Diego, California. Her education included an intensive oriental medicine studies with a focus on the integration of western bio-medicine. Brandee is trained in Traditional Chinese Acupuncture and Herbalism (TCM). Complementing the practice of TCM, Brandee has also completed studies in Japanese Meridian Therapy and Herbology. In addition to practicing Oriental Medicine, Brandee has also become certified in interpreting Thermography and treating breast related issues through the Women's Academy of Breast Thermography. In practice, she incorporates Dr. Richard Tan's Balance Method, which is gentle and effective for achieving acupuncture results.
Brandee takes special interest in preventative medicine, breast health, fibromyalgia, skin issues, palliative and adjunctive therapy for cancer patients, and chronic pain. She believes that food is medicine and puts a strong emphasis on nutrition in her lifestyle recommendations.
In her spare time, Brandee enjoys spending time with her husband and dog, Duchess, gardening, cooking with herbs, and experiencing Colorado. She also has volunteered with Big Brothers Big Sisters of Colorado, The Harm Reduction Action Center, and Project Homeless Connect.
Kailey Brennan L.Ac., M.S.TCM, NCCAOM Board Certified Acupuncturist and Herbalist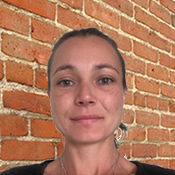 Kailey Brennan is a Colorado state licensed and nationally certified acupuncturist and herbalist. She received a Masters in Traditional Chinese Medicine from The Colorado School for Traditional Chinese Medicine, an intensive 2,850 hour graduate program modeled on how the medicine is currently taught in mainland China. She is a recognized diplomate in Acupuncture and Herbology by the National Commission for the Certification of Acupuncture and Oriental Medicine (NCCAOM), and is certified in Clean Needle Technique by The Council of Colleges of Acupuncture and Oriental Medicine (CCAOM).
Kailey has studied a wide range of acupuncture styles and techniques in order to be able to approach patient's health challenges from a variety of angles and provide comprehensive and effective treatment. She is close to completing 500 hours of close study and training in 5 Element Acupuncture, a branch of the medicine that seeks to address the psychological and emotional underpinnings of stress and disease. In addition, Kailey continues to do advanced training in palpatory techniques drawn from both the osteopathic and East Asian traditions so as to better locate and release core restrictions in the body and facilitate better clinical results in the treatment of variety conditions, such as both acute and chronic musculoskeletal pain, Women's health, headaches, and digestive distress.
Kailey came to Chinese medicine by way of a long-held interest in Eastern approaches to mind-body healing and a professional background in mental health and human services. She received a Bachelors Degree in Contemplative Psychology from Naropa University in Boulder, Colorado. Kailey continues to draw on this background and takes a special interest in the treatment of depression, anxiety, and addictive behaviors. Kailey is also interested in the role acupuncture and East Asian medicine can play in supporting larger growth-oriented and psychological themes in a patient's life and development, such as navigating difficult life transitions, developing greater internal resources for coping with life's inevitable challenges, honing a capacity for both self-awareness and self-reflection, and as a tool for developing a deepening level of self-compassion and self-care.
Kailey lives in Denver with her husband and two pets – a Black Mouth Cur mix named Moose and a big fluffy Maine Coon named Hank. Outside of the clinic, she enjoys watercolor painting, cooking, reading, seeing live music, and spending time outdoors.
Andrus Shilling, M.S. Acupuncture, Herbalist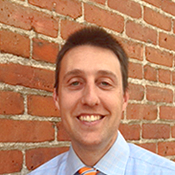 Andrus holds a Masters Degree in Acupuncture from The Colorado School for Traditional Chinese Medicine in Denver, CO and a Master Herbalist Degree from the American College of Healthcare Sciences. He has been studying Alternative Medicine since 1998 and especially enjoys studying Dietary therapy.