Member of the Acupuncture Association of Colorado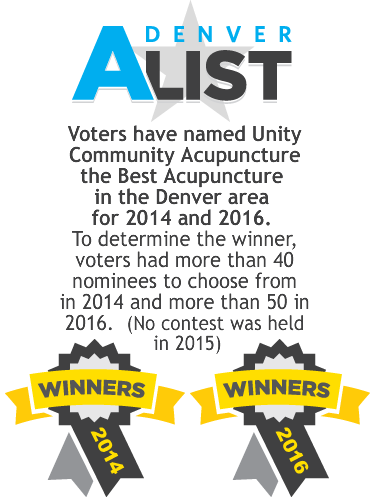 Mission and Vision

Our Mission is to provide quality affordable healthcare and make acupuncture more accessible to the community.
Our Vision is to empower our patients and our community to learn how to heal themselves through understanding that lifestyle choices are the key to being responsible for our own health.
Affiliations
Unity Acupuncture was a member of the People's Organization of Community Acupuncture (POCA) a rapidly-growing cooperative of people involved in the community acupuncture movement.
Our Practitioners
Brandee Goedecke-Shilling L.Ac., Dipl. O.M., WABT-CTP, MSTOM, DACM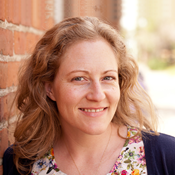 Brandee holds both a Masters Degree and a Doctorate in Traditional Chinese Medicine from Pacific College of Oriental Medicine (PCOM) in San Diego, California. Her education included an intensive oriental medicine studies with a focus on the integration of western bio-medicine. Brandee is trained in Traditional Chinese Acupuncture and Herbalism (TCM). Complementing the practice of TCM, Brandee has also completed studies in Japanese Meridian Therapy and Herbology. In addition to practicing Oriental Medicine, Brandee has also become certified in interpreting Thermography and treating breast related issues through the Women's Academy of Breast Thermography. In practice, she incorporates Dr. Richard Tan's Balance Method, which is gentle and effective for achieving acupuncture results.
Brandee takes special interest in preventative medicine, breast health, fibromyalgia, skin issues, palliative and adjunctive therapy for cancer patients, and chronic pain. She believes that food is medicine and puts a strong emphasis on nutrition in her lifestyle recommendations.
In her spare time, Brandee enjoys spending time with her husband and dog, Duchess, gardening, cooking with herbs, and experiencing Colorado. She also has volunteered with Big Brothers Big Sisters of Colorado, The Harm Reduction Action Center, and Project Homeless Connect.
Miranda Cacek, Dipl. Ac., L.Ac., CBP, LMT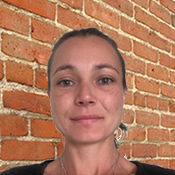 Miranda has been an alternative healthcare provider for over 15 years. She graduated from the Colorado School of Traditional Chinese Medicine in 2014, has been a massage therapist since 2002, and has extensive training and experience as a birth doula and midwifery assistant.
Her practice has shifted and evolved into her acupuncture practice that incorporates BodyTalk. BodyTalk is a unique way of looking at and addressing the body with it's physical, emotional, psychological, and spiritual aspects that create and sustaining health or illness in the body. Her in-depth knowledge of the body's structures, combined with the acupuncture meridian system, enables her sessions to be powerfully effective at addressing how your whole life story is impacting your health today.
Miranda volunteers her time with Project Homeless Connect, the Colorado Acupuncture Medical Reserve Corps, and hosting monthly donation based BodyTalk clinics in the the Denver area. She strives to make her practice inclusive of race, sexual & gender identity, and ability.
As a brain injury survivor, Miranda knows what it takes to come back from significant illness and she incorporates that first hand knowledge into her sessions with compassion, patience, and understanding. She knows that health and healing isn't about ultimately getting somewhere, it's about being in the process, allowing the shifts to unfold, and living your happiness in every moment.
Andrus Shilling, M.S. Acupuncture, Herbalist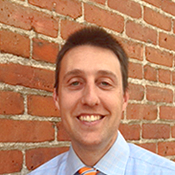 Andrus holds a Masters Degree in Acupuncture from The Colorado School for Traditional Chinese Medicine in Denver, CO and a Master Herbalist Degree from the American College of Healthcare Sciences. He has been studying Alternative Medicine since 1998 and especially enjoys studying Dietary therapy.