We are honored to have been named the best acupuncture in the area by Denver A-List for 2014 and 2016!
Mission and Vision
Unity Acupuncture's mission is to provide quality affordable healthcare and make acupuncture more accessible to the community.
Our vision is to empower our patients and our community to learn how to heal themselves through understanding that lifestyle choices are the key to being responsible for our own health.
Our Practitioners
Brandee Goedecke-Shilling L.Ac., Dipl. O.M., WABT-CTP, MSTOM, DACM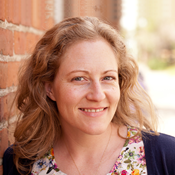 Brandee holds both a Masters Degree and a Doctorate in Traditional Chinese Medicine from Pacific College of Oriental Medicine (PCOM) in San Diego, California. Her education included an intensive oriental medicine studies with a focus on the integration of western bio-medicine. Brandee is trained in Traditional Chinese Acupuncture and Herbalism (TCM). Complementing the practice of TCM, Brandee has also completed studies in Japanese Meridian Therapy and Herbology. In addition to practicing Oriental Medicine, Brandee has also become certified in interpreting Thermography and treating breast related issues through the Women's Academy of Breast Thermography. In practice, she incorporates Dr. Richard Tan's Balance Method, which is gentle and effective for achieving acupuncture results.
Brandee takes special interest in preventative medicine, breast health, fibromyalgia, skin issues, palliative and adjunctive therapy for cancer patients, and chronic pain. She believes that food is medicine and puts a strong emphasis on nutrition in her lifestyle recommendations.
In her spare time, Brandee enjoys spending time with her husband and dog, Duchess, gardening, cooking with herbs, and experiencing Colorado. She also has volunteered with Big Brothers Big Sisters of Colorado, The Harm Reduction Action Center, and Project Homeless Connect.
Matthew Berk L.Ac., Dipl O.M., MSTOM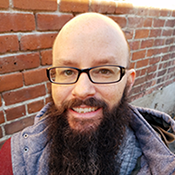 Matthew holds a Masters Degree in Traditional Chinese Medicine from Pacific College of Oriental Medicine (now named Pacific College of Health and Science) located in San Diego, CA. He has been practicing acupuncture and herbology since 2011. During this time he has trained in Dr. Richard Tan's Balance Method, and widened his herbal knowledge to include Western herbs. He has practiced as a general practitioner but excels and enjoys helping people with chronic pain, as well as emotional, neurological and cardiac challenges. He takes a special interest in preventive medicine and believes it to be one of the most important forms of medicine.
Prior to getting his Masters degree, Matthew studied extensively in energy healing, somatic and art oriented psychotherapies, and shamanism. He is excited to offer medical qi gong (a form of energy work similar to Reiki), and qi gong classes to deepen his patient's healing by utilizing the skills he has acquired beginning in 2001 with his first somatic psychotherapy class.
Ever growing his knowledge and skills to help serve people to have the best lives they can possibly have, he looks forward to assisting you on your life's journey to a state of excellence and happiness.
Tracy Stokeld, LMT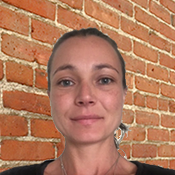 Tracy graduated from Integrative Massage School, and has been practicing massage therapy for over 3 years. She specializes in deep tissue and therapeutic massage, but is also trained in Swedish, Sports, Pre-Natal, Reflexology and Hot Stone. She will customize the massage based on your body's needs and your desired outcome. Her main focus is to help your nervous system relax so your body can receive the massage. She is always researching new techniques to incorporate into her massages.
Andrus Shilling, M.S. Acupuncture, Herbalist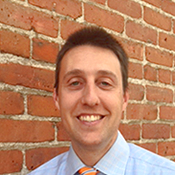 Andrus holds a Masters Degree in Acupuncture from The Colorado School for Traditional Chinese Medicine in Denver, CO and a Master Herbalist Degree from the American College of Healthcare Sciences. He has been studying Alternative Medicine since 1998 and especially enjoys studying and practicing Dietary Therapy.
| | |
| --- | --- |
| Awards | Member of the Acupuncture Association of Colorado |